Are you passionate about education and dream of making a difference in the lives of young learners in Singapore? Consider becoming a Kumon Instructor at one of our renowned after-school enrichment centres.
Being a Kumon Instructor goes well beyond the role of a typical business franchise owner, as it provides a fulfilling journey that allows you to shape the future of your students while also running a successful business. In this article, we will delve into what it is like to be a Kumon Instructor and the pivotal role you play in nurturing academic excellence.
As a Kumon Instructor, you will have a multifaceted role, that impacts the lives of both students and parents.
Here is a glimpse into what it means to be a part of the Kumon family:
1. Guiding Academic Growth & Excellence
Your primary responsibility is to guide students on their educational journey. You will use Kumon's meticulously designed learning materials to help them build a strong foundation in math and reading. By creating individualised lesson plans, you will ensure that each student progresses at their own speed and fully comprehends each concept before moving on to new ones.
 "At Kumon, we believe in nurturing self-reliant learners. It's not about rushing through material; it's about understanding and mastery." – Learn More
2. Fostering  Confidence in Young Learners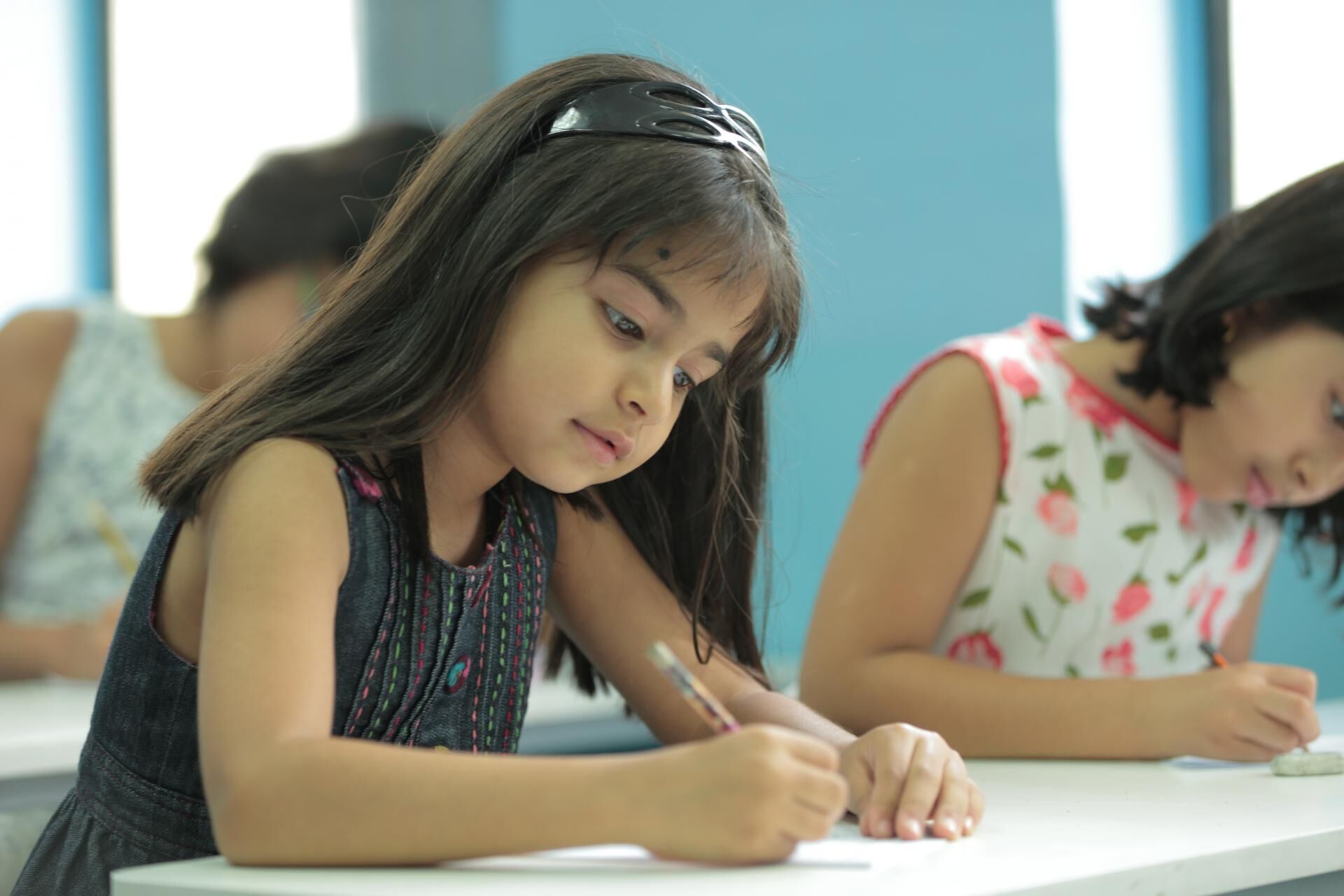 At Kumon, we are dedicated to instilling a sense of confidence in students that transcends mere academic achievement. You will get to witness the students' remarkable transformation as they tackle challenges and achieve key milestones. This newfound sense of self-assurance permeates every aspect of their lives, extending well beyond the confines of the classroom.
"Kumon is not just about math and reading; it's about empowering young minds to believe in themselves." – Read more
3. Building Relationships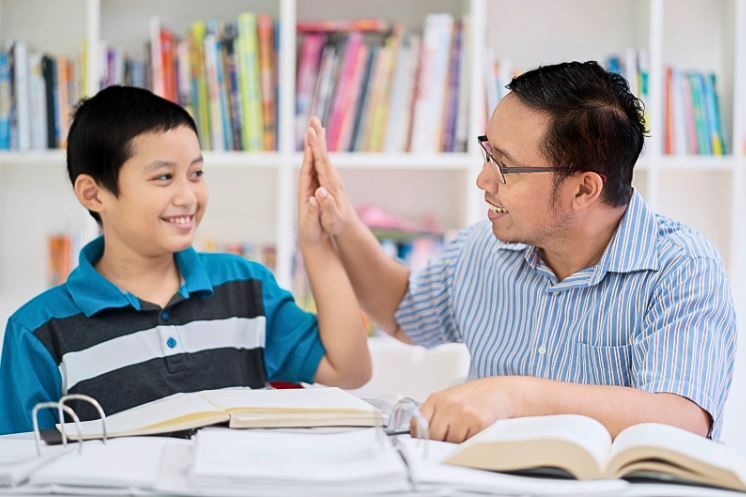 As a Kumon Instructor, you will establish strong connections with both students and parents. You will provide feedback on progress, address any concerns, and cultivate a supportive learning environment. Your dedication and personal approach make Kumon truly special.
"The connections we forge with our students and their families are at the heart of the Kumon experience." – Discover more
The Rewards and Advantages of Becoming a Kumon Franchisee
Teaching at a Kumon Centre is a meaningful vocation and franchise opportunity that offers substantial rewards and benefits to society, not just a job.
1.  Business Success: Security & Growth
Kumon's proven business model and low startup cost of just S$40,000 to S$80,000 make it an attractive business entrepreneurial opportunity. You will receive comprehensive training and ongoing support throughout your franchise journey to help you succeed.
"Kumon combines the best of education and business, paving the way for your success." – Explore more
2. Industry Recognition: Individuality
Kumon's dedication to excellence has earned it numerous accolades. It is consistently ranked as the #1 franchise in the Tutoring Category in Entrepreneur Franchise 500. This recognition reflects the franchise's commitment to quality education.
"Join a franchise that's not just highly regarded but also making a significant impact globally." – Learn about Kumon
3. Shaping the Future: Giving Back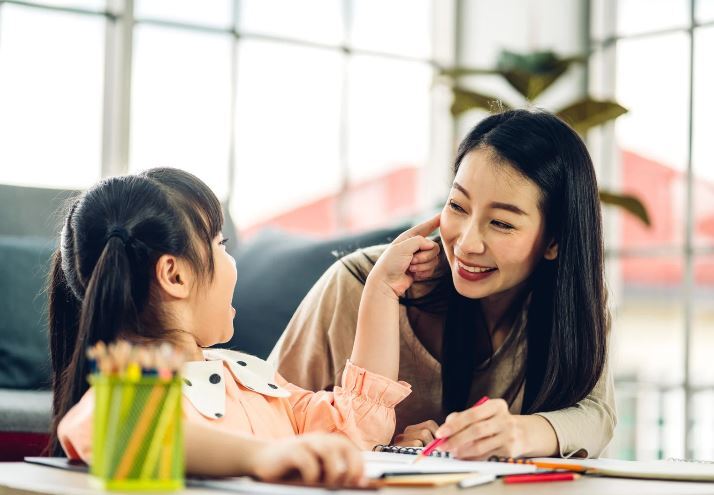 As a Kumon Instructor, you have the unique privilege of shaping the future generation of Singapore. Your dedication to education extends far beyond the classroom, leaving a lasting impact on the community.
"At Kumon, we believe in changing the world one child at a time. Be part of this transformative journey." – Join us
What's Next? Making the Leap! 
Becoming a Kumon Instructor is more than a career choice; it is a calling to inspire young minds, foster confidence, and contribute to the educational growth of Singapore's youth.
If you are passionate about education and have the drive to make a difference, Kumon offers the perfect platform. Join us at one of our Franchise Information Sessions to explore this rewarding opportunity further. Your journey as a Kumon Instructor awaits!
Invest in Kumon and invest in the future of Singapore's young learners today.
Know More About Owning Your Own Education Franchise – Attend our Kumon Franchise Information Session Today!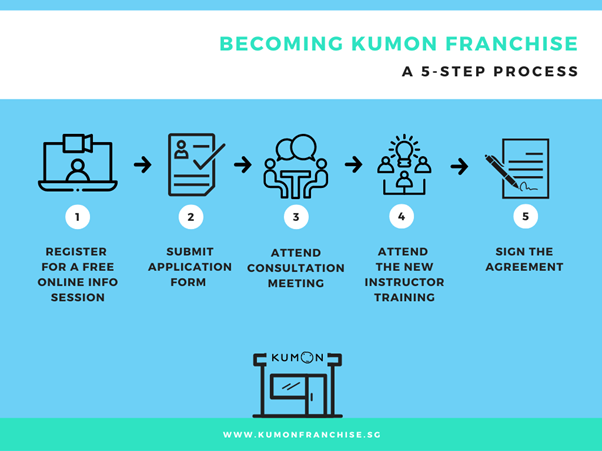 Interested in starting a franchise or need more information? Register for a non-obligatory Kumon Franchisee Information Session here. Who better to hear from than successful Franchisees and our Kumon franchise experts? Ask questions and find out what it takes to run your own business successfully.
Become a Franchisee today!
Attend A Kumon Franchise Information Session
After years of supporting and training Kumon franchise owners, we have mastered just about every issue, question or challenge you could possibly encounter. This is why we are offering a non-obligatory Franchise Information Session to cover whatever you need to know before you commit, such as:
Have all your questions answered at the orientation and find out if Kumon is the right fit for you.