Many wonder what it takes to build a successful and stable business today. As each industry continues to grow in competitiveness and costs are on the rise, it is imperative to invest in the right opportunities and improve profitability.
"There's lots of bad reasons to start a company. But there's only one good, legitimate reason, and I think you know what it is: it's to change the world." – Phil Libin, CEO, Evernote
Once such business model that has received popularity over the years is the franchisor and franchisee model. Who or what is a franchisee?
A franchisee is an independent small business owner who operates a third-party retail outlet called a franchise. In doing so, the franchisee has purchased with a fee, the right to use an existing business's trademarks, associated brands, and other proprietary knowledge to market and sell the same brand and uphold the same standards as the first business. The franchisee receives continuous guidance and support from the franchisor. (Investopedia, 2021)
What Should a Franchisee Take Note of as a New Business Owner?
"What you get by achieving your goals is not as important as what you become by achieving your goals." – Henry David Thoreau
"Start with the end in mind," is a popular quote on the habits of highly successful people (Stephen Covey). Likewise, if you are looking to become a franchisee, visualise and know the goal you have in mind for starting the business. Get that plan into motion, achieve incremental milestones, and look forward to reaching your goals. Understanding your end goals for the business will help you make short-term decisions and the best choices for your professional life.
"Success seems to be connected with action. Successful people keep moving. They make mistakes, but they don't quit." – Conrad Hilton, Founder, Hilton Hotels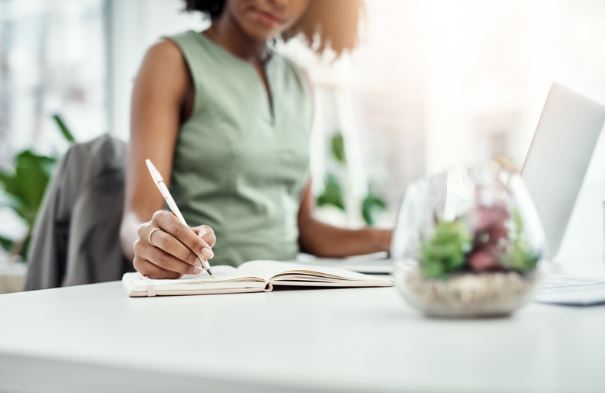 When running a franchise business, certain nitty-gritty factors should be considered before jumping onto the franchise bandwagon. Knowing the total investment to set up and run a franchise is essential.
Costs such as the initial setup, running costs, inventory costs, purchase costs, salary staff costs, marketing costs and amount of working capital required will add up. Hence, understanding the dollars and cents of the business venture is necessary. The cost of time should also be considered as much effort will be required in the initial months, and consistent work will need to be done to maintain the business from day to day.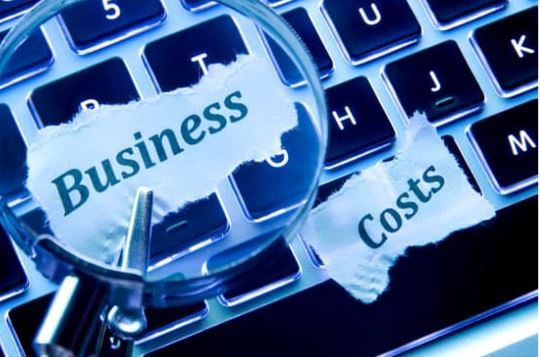 As part of the business agreement, a franchisee must adhere to the given business model, method, brand, operations and processes set in place by the franchisor. The franchisee is encouraged to advertise about the business, specifically the outlet and location of operation. In all aspects, the franchisee is expected to uphold and protect the franchise's brand name.
In the event that the franchisee faults or breaks contract terms in the signed agreement, the relationship might be terminated, and all franchise-related items will need to be returned to the franchisor. This means the business could end for the franchisee at any moment if and when terms are violated. Though a franchisee is a type of recognised business owner, they can be 'fired' in these scenarios.
However, it is more positive with franchisors providing total support in almost all aspects of the business creation, setup and operations. The franchisor and franchisee business model is one of the oldest business models to exist, and there is a reason why it is so. The new business owner is not going at it alone and starts with a tried and tested business model, a strong brand and brand recognition, leading to a more extensive customer base than a new small business.
Tips & Tricks for Running a Successful Franchise Business
Anyone looking to become a franchisee should do their due diligence to check through the agreement and ensure that you feel confident about the franchise's profitability and suitability before going into business together.

Follow the franchise system closely to avoid issues with the franchisor. Sticking with and implementing transparent processes are essential to lay the foundation of the new franchisee outlet.

Regarding Employees, it is advised to recruit well with high standards. Treat all employees respectfully, encourage open communication and build camaraderie amongst the team. A happy team means happy customer service output.

Take time to teach and train your employees on aspects of their jobs that require added care and a human touch.

Keep in touch with the franchisor and other franchisees. Usually, franchisee training sessions take place frequently, allowing for regular communication and ongoing support for all parties.

In addition, as a business owner, one should Always Be Networking (ABN) and connecting with others. To help increase the benefits and learning when with fellow franchisees, here are some questions to ask them (Entrepreneur, 2017):

What were the critical success factors they found?
What were some of the challenges, and how were they overcome?
What would they do differently if they could go back in time and start again?
How long did it take for them to start profiting?
For those that failed, what factors caused that to happen?
And any other aspects of running a business you are interested in.

The devil is in the details – Running a business is a marathon on a balancing beam to stay afloat and profit. Look into the details to help minimise costs and maximise sales.

The devil is in the details – Running a business is a marathon on a balancing beam to stay afloat and profit. Look into the details to help minimise costs and maximise sales.

Be consistent and hardworking to build your business. You are the only person who will drive the business and have its welfare in mind.
What to Avoid for Franchisees: What Not to Do
"It takes 20 years to build a reputation and five minutes to ruin it." – Warren Buffet
Do not skip franchisee training sessions.

Not adapting to change. Try not to remain stagnant, leading to declining business and profits.

For example, in the Covid-19 pandemic, all industries were hit, and many adapted to provide online or delivery arms of their services. Some businesses even came up with new services to meet the current needs of their consumers. In Kumon Franchise's example, Kumon centres pivoted to provide online enrichment and lessons for all students. They were keeping the core of the business alive and continuing to engage each student.
When there are incremental or drastic industry changes, businesses must adapt quickly or, even better – foresee these changes and update business processes to meet these said changes.
In times of economic change – upturn or downturn, business owners must be prepared to ride it out and provide clear leadership to their teams.

Remember that as a franchisee, you are part of a larger organisation.

You are your boss, but you have less individual control. Although you are a boss, as you would be for your own business, you are still expected to comply with existing standards set by the franchisor.
The scope and autonomy of what is allowed are limited to the franchise agreement. For example, a shoe franchisee cannot sell food items and must use the official shoe franchisor's logo, branding, colours, slogan, packaging and more.

We are providing bad service and low standards.

Do not ignore customer relationship management, leading to low retention rates. Always aim to provide good service – be it with employees, suppliers, vendors or customers.
Aim to maintain regular communication with students and parents.
Collaborate with employees, students and parents for the benefit of all.
What Do You Need to Become a Successful Franchise Owner? How Can Franchisees Maintain Success?

Hard Skills:
Business Management

Leadership & Communication

Budgeting

Time Management

Marketing & Branding

Regular Training & Retraining
Soft Skills:
Good Attitude & Passionate

Personable & Friendly

Resilient & Growth-Driven

Disciplined & Goal-Oriented

Entrepreneurship Mentality – Sense of ownership of the Business

Builds Good Relationships and has Positive Interactions with Everyone
Unsure About Which Franchise to Choose? Learn More About Kumon's Education Franchise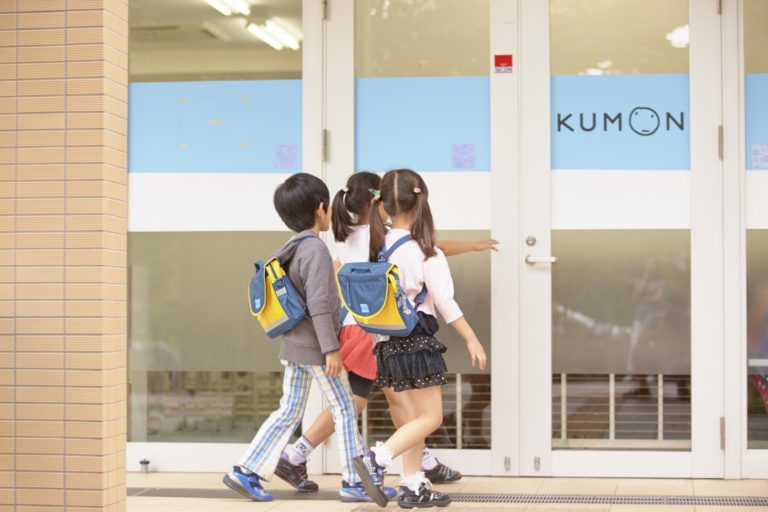 Here's a quick rundown on what's great about Kumon's Educational Franchise:
Comprehensive Training
Kumon provides an extensive 6 weeks of training that provides you with everything you need to know about being a Franchisee and more. As a franchisee, you will receive extensive training and marketing support so that you can help students of all ages discover and achieve their potential.
Well-Planned Curriculum
Our Kumon Method curriculum has been designed to be simple to implement, as well as effective with the results it produces. Franchisees will have peace of mind with knowing what to teach, as the curriculum is easily adaptable for students of all levels. Instructors can instead focus on the classroom environment and their relationship with students.
Business is Easy to Implement and Run
The tried and tested Kumon Franchise Business Model has been around for over 60 years and is constantly being improved/updated. It is easy to implement and follow. All franchisees really have to worry about are variables that are different amongst owners, such as rent and staff salaries. Things such as course and material fees are kept consistent throughout all Kumon centres.
Part of a Family
Being a Franchisee means that you'll be part of the Kumon family, you'll be able to approach a number of people, such as your fellow Franchisees who have gone through the training programme with you, or even existing Franchisees and more. They'll be able to advise you for the issues you may face, and you could make a lifelong friend in the process too!
Want To Know More? – Attend our Kumon Franchise Information Session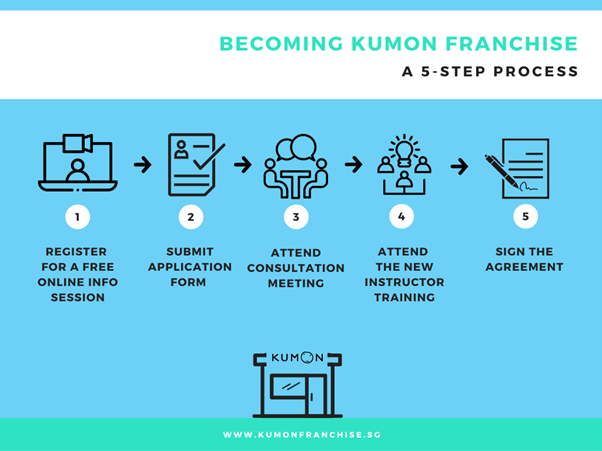 Interested in starting a franchise or need more information? Register for a non-obligatory Kumon Franchisee Information Session here. Who better to hear from than successful Franchisees and our Kumon franchise experts? We look forward to seeing you at one of our Kumon Franchise Information Sessions soon.
Become a Franchisee today!
Attend A Kumon Franchise Information Session
After years of supporting and training Kumon franchise owners, we have mastered just about every issue, question or challenge you could possibly encounter. This is why we are offering a non-obligatory Franchise Information Session to cover whatever you need to know before you commit, such as:
Have all your questions answered at the orientation and find out if Kumon is the right fit for you.