Are you interested in opening your own Kumon Centre but wondering about the process? This article will go through all the information an aspiring Kumon Franchisee needs to know when opening their Kumon Centre.
1. Register For a Free Online Info Session
First, you must register for one of our Kumon Franchise Information Sessions. Which will cover what you will need to know as a Kumon Franchise Owner, such as:
The Kumon method of learning
The role of a Kumon Franchisee and the Instructor
The initial cost (such as start-up fee, estimated renovation, etc.), the ongoing cost (such as royalty fee, rental, assistance payroll, etc.) and the revenue simulation analysis.
Kumon's role as a franchisor in supporting your business (including training, resources, and marketing support)
All of these will be covered in-depth during the session, as well as answers to any other questions you might have as an aspiring Kumon Franchisee.
2. Submit Application Form
After attending the Kumon Franchise Information Session, you are required to complete an application form with information about your education, employment history, and other relevant information to proceed with your application.
3. Attend Consultation Meeting
Having cleared the preliminary round of qualification required by a Kumon Franchisee, you will receive an invitation to attend a consultation meeting with our Franchise Centre Set up team. This session is for you as a potential franchisee to gain clarity in the process of Kumon ownership whilst the team determines your suitability as a Kumon Franchise Instructor.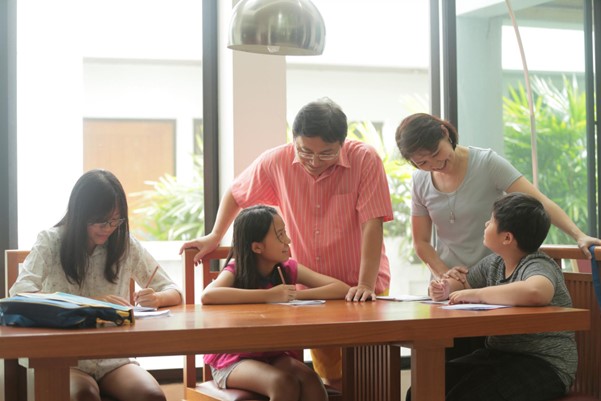 4. Attend the New Instructor Training
After a concluded decision, you will be invited to attend the New Instructor Training course. The training is generally held over two months, during which you will learn what you must know as a Kumon Franchisee/Instructor.
During the course, you can look forward to participating in the hands-on training at the actual Centre, and the topics cover:
Instruction principles and learning materials
The Kumon Method, curriculum, and learning materials
Student assessment and enrolment
The effective implementation of study programmes
Communication with parents and students
Centre management strategies
Centre administration, policies, and procedures
5. Sign the Agreement
This is the final step before opening your very own Kumon Centre and impacting future generations. To further enhance your business success and refine your instruction skill, the Kumon team actively supports you in both the administration of your programs and the growth and providing continuous training for the development of your centre. At the same time, you are welcome to partake in meetings and seminars, which are attended by many other franchisees, to exchange insights and experiences.
What makes being a Kumon Franchisee special?
When we asked our successful franchisees what made Kumon special to them, here are a few points that were consistently brought up:
1. Comprehensive Training
The duration of the New Instructor Training over two months may seem too long to some and not to others. The most common consensus received from franchisees at the end of the training, as well as after they have been running their centres for a while, is that it equips you with everything you need to know about being a Franchisee and more.
2. Well-Planned Curriculum
Our Kumon Method curriculum is designed to be implemented with ease, as well as deliver proven and effective results. It is easy to implement and follow. Franchisees will have peace of mind knowing what to teach, as the curriculum is easily adaptable for students of all levels. Therefore, Instructors can focus on the classroom environment and foster their relationship with the students.
3. Part of a Family
Being a Franchisee means that you will be part of the Kumon family, and you will be able to approach several people, such as your fellow Franchisees who have gone through the training programme with you or even existing Franchisees operating within your area and more. There are monthly and quarterly catch-up meetings where you can build rapport, learn from one another, and share best practices.
4. Performance-Based Results
The amount of quality effort that you put in as a Franchise owner will be reflected in the results that you get. With all the steps and procedures in place for you to succeed as a Franchise owner, all that's left to do is put the work in to achieve success.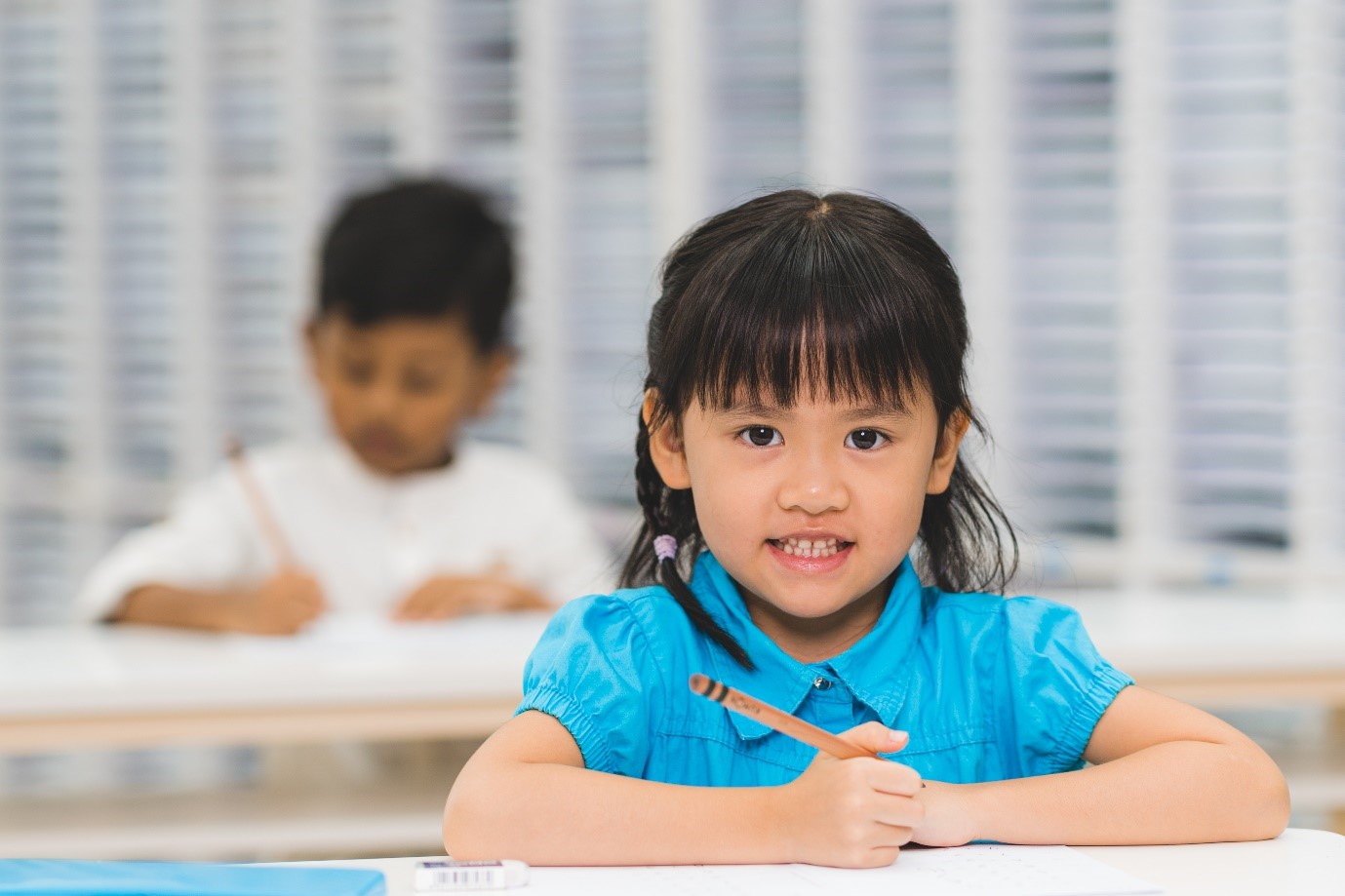 5. Impacting and Changing Lives
The most highly raved and fulfilling thing brought up by our franchisees would be the opportunity to significantly impact the children in their community as a franchisee Instructor. As many of them agree that a career that grants one to change lives for the better is a challenging one to find. Being able to teach more than just academics and skills that help improve their lives, such as discipline and independence, is why our Franchisees love working with Kumon.
Want To Know More? – Attend our Kumon Franchise Information Session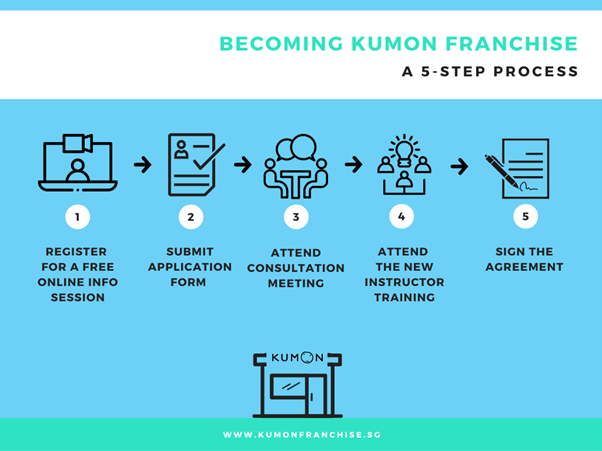 Interested in starting a franchise or need more information? Register for a non-obligatory Kumon Franchisee Information Session here. Who better to hear from than successful Franchisees and our Kumon franchise experts? We look forward to seeing you at one of our Kumon Franchise Information Sessions soon.
Become a Franchisee today!
Attend A Kumon Franchise Information Session
After years of supporting and training Kumon franchise owners, we have mastered just about every issue, question or challenge you could possibly encounter. This is why we are offering a non-obligatory Franchise Information Session to cover whatever you need to know before you commit, such as:
Have all your questions answered at the orientation and find out if Kumon is the right fit for you.