Here is a list of the Top 10 Education Franchises in Singapore!
With the ever-increasing demand for education in Singapore, education franchises are among the most profitable businesses compared to other industries. Many Singaporean parents actively participate in their child's education and sign them up for enrichment, tuition, and other extra-curricular activities to maximise their potential.
1. Adam Khoo Learning Centre

Credits to:  https://aklc.online/
Adam Khoo Learning Centre (AKLC) offers online and on-site tuition classes and other academic programmes to primary and secondary students. AKLC uses accelerated learning, multi-sensory teaching, and whole-brain integration to help students improve academic results.
Flexibility to attend classes both online and on-site.
Leadership coaching to prepare students for leadership roles.
2. Art Zone Pte Ltd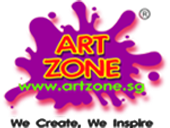 Credits to:  https://www.artzone.com.sg/
Art Zone provides art classes, various workshops and programmes for students starting from 4 years old! With a well-balanced syllabus, the curriculum caters to their students' different cultures and backgrounds.
Exclusive Art Camps and Modules!
Caters to both the expatriates and the local community.
One of the Successful Entrepreneurs of 2011 & Promising SME 500 of 2012.
3. Kumon

Credits to: https://kumonfranchise.sg/
Kumon offers English, Mathematics, and Chinese Enrichment Programmes for pre-schoolers to secondary school students. Kumon focuses on developing students' ability to learn independently and progressively and develop essential life skills to excel and overcome obstacles in school and beyond.
One of the biggest enrichment providers in Singapore, with more than 80 centres island-wide!
Comprehensive Training and Resources are provided to all franchisees.
Kumon's learning method aims for students to go beyond their school grade level through self-learning.
Proven Franchise Business Model: Ranked #1 in Tutoring Category in Entrepreneur Franchise 500 for 21 years.
4. Edu First Learning Centre
Credits to:  https://www.edufirst.com.sg/
Students can start tuition at Edu First Learning Centre as young as K2 to prepare for the transition to Primary School. The Learning Centre covers all primary and secondary subject areas such as English, Math, Science and Mother Tongue.
MOE Registered Centre.
Student Care Services are also available at selected Centres!
5. I Can Read

Credits to:  https://sg.icanread.asia/
I Can Read is an English enrichment centre that adapts a unique approach to reading literacy, helping them flourish into confident and independent readers. It is a proven programme trialled in over 30 Singapore schools and backed by statistical data.
Successfully taught over 300,000 students.
Training and support are provided for franchisees.
6. Just Education

Credits to:  https://www.justedu.com.sg/
Just Education is a Mathematics Tuition Centre providing services for all core academic subjects for students of all ages. Fun enrichment programmes help children develop life skills, such as memory improvement and creativity exercises.
Holistic education approach!
Centres conveniently located in the heartlands of Singapore.
7. Kinderland

Credits to:  https://kinderland.com.sg/
Kinderland offers quality infant and childcare preschool education to children two months to 12 years of age. Kinderland integrates education approaches and methodologies from the West and the values of morality and interpersonal relationships of the East.
Offers expertise to local and regional franchisees to venture into the thriving preschool education industry.
Unique and differentiated curriculum that is constantly updated and innovated for over 40 years.
8. Mind Stretcher

Credits to:  https://www.mindstretcher.com/
Mind Stretcher guides and nurtures students aged 3 to 16 in their learning journey. With a learning programme for every student, Mind Stretcher provides courses for core academic subjects at various levels and more!
Value-adding workshops, boot camps, and webinars are open to all students!
Scalable & Replicable Business Model.
9. Mulberry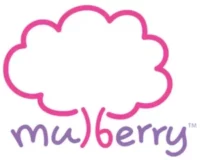 Credits to:  https://mulberrylearning.com/
Mulberry Learning Centre is an award-winning preschool brand in Singapore, offering quality programmes for children aged 2 months to 6 years. Mulberry Learning is recognised for its vibrant Reggio-inspired learning spaces, comprehensive bilingual programmes, and holistic development outcomes.
First preschool network in the world to be certified by The Institute for Habits of Mind.
An established brand in the right industry.
10. Seriously Addictive Mathematics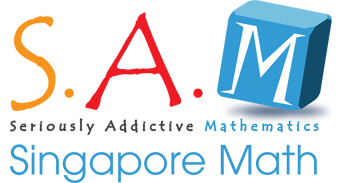 Credits to:  https://seriouslyaddictivemaths.com.sg/
Seriously Addictive Mathematics (S.A.M) is the world's largest Singapore Mathematics enrichment programme for children aged 4–12. S.A.M offers Mathematics and English enrichment programmes and has meticulously designed self-learning worksheets with a unique step-up approach for all students.
The curriculum is primarily modelled after the Singapore Mathematics programme.
Emphasis on problem-solving and developing a deep understanding of math concepts and thinking skills in children.
With the information and details of the 10 Best Education Franchise Businesses in Singapore, you can now compare and start looking into the brands you are interested in before deciding on the perfect franchise!
Want To Know More? – Attend our Kumon Franchise Information Session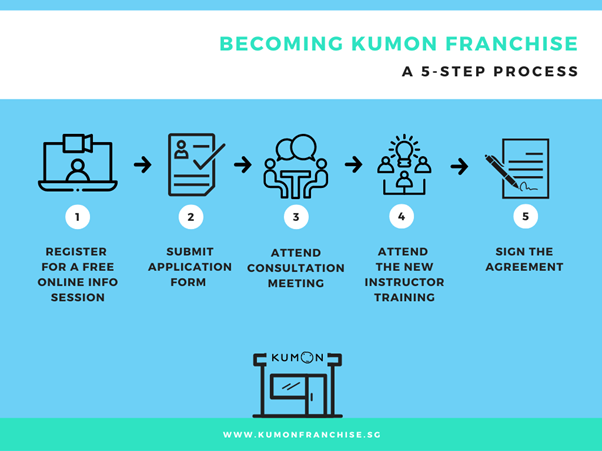 Interested in starting a franchise, or need more information? Register for a non-obligatory Kumon Franchisee Information Session here. Who better to hear from than successful Franchisees and our Kumon franchise experts. Ask questions and find out what it takes to run your own business successfully.
Become a Franchisee today!
Attend A Kumon Franchise Information Session
After years of supporting and training Kumon franchise owners, we have mastered just about every issue, question or challenge you could possibly encounter. This is why we are offering a non-obligatory Franchise Information Session to cover whatever you need to know before you commit, such as:
Have all your questions answered at the orientation and find out if Kumon is the right fit for you.