Many individuals dream about owning their own franchise, but a bit of research would show that most franchises are not cheap to start, much less run. Not to worry though, here's the list of the cheapest and most affordable franchises in Singapore, and a rough breakdown of how much each one costs!
It should be noted though, that these breakdowns are rough estimates at best, as many brands tend not to reveal too much about their fees and can vary based on a variety of factors, such as location/size of the shop, and training fees.
Why Run a Franchise?
Many franchises help take a lot of the guesswork out of starting your own business. For example, you would own a part of a brand that is already established, no need to build up your own.
They would also have a set-in stone business plan. This means that it will be easy to execute and follow, but it would also mean that creativity is not really required, which, depending on the individual, maybe a pro or a con.
While you would have to share revenue with the franchisor, marketing costs are overall lower as many franchises take care of the marketing costs for the business. Additionally, as a franchisee, you can always rely on the HQ for support in your franchise!
Here is a list of the Top 7 Cheapest Franchises in Singapore!
Without further ado, here's the list of the cheapest franchises in Singapore:
1. 7-Eleven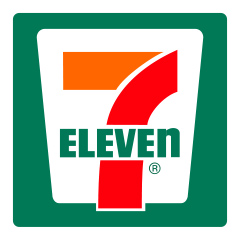 Credits to: https://www.7-eleven.com.sg/Franchising
Probably one of the most recognisable franchises in the world that provide a variety of products ranging from beverages, food, amenities, services such as bill payment, and everything else that is expected from a convenience store, 7-Eleven franchises have proven themselves to be a stable franchise to invest in with a relatively low cost.
Franchise Cost: From as low as S$70,000
2. Kumon

Credits to: https://kumonfranchise.sg/
Kumon franchises offer English, Mathematics, and even Chinese Enrichment Programmes for pre-schoolers to secondary school students. With a focus on developing their students' ability to learn independently and progressively, as well as develop essential life skills to excel and overcome obstacles in school and beyond.
With all that and a low franchise cost, a Kumon Franchise is definitely one of the cheapest franchises in Singapore that even allows franchisees to make an impact not many franchises can compete with!
Franchise Cost: From as low as S$40,000
3. Anytime Fitness

Credits to: https://www.anytimefitness.sg/
The Top Fitness Franchise in the world as well as one of the Top Franchises in the world, Anytime Fitness is definitely a brand that comes to mind when one thinks of signing up for a gym membership. With a proven track record in an expanding industry and an affordable cost, it's no surprise that an Anytime Fitness franchise is popular for franchisees.
Franchise Cost: Estimated to be in the S$90,000 Range
4. Shihlin Taiwan Street Snacks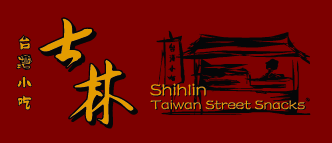 Credits to: https://www.shihlinsnacks.com.tw/sg/
Well known for their tasty XXL Crispy Chicken and Oyster Mee Sua, Shihlin Taiwan Street Snacks is one of the first brands one considers and buys when considering Taiwanese food. With delicious Taiwanese snacks that everybody loves, the Shihlin Taiwan Street Snacks Franchise is definitely worth considering.
Franchise Cost: Estimated to be in the S$135,000 Range
5. Ocean Wash
Credits to: http://www.oceanwash.com.sg/oceanwash/
Having grown in popularity in recent years, a self-service laundromat like Ocean Wash is great for those who like to wash their mountain of clothes or bulky items in a commercial washing machine, which is much larger and able to take the load of laundry as compared to their washing machine at home which probably isn't as well equipped. That, and the fact that a self-service laundromat business is relatively easy to operate as they don't need staff to be there 24/7. Furthermore, the Ocean Wash Franchise is a well-known franchise in Singapore with a simple and effective business model.
Franchise Cost: From as low as S$98,000
6. Vending Machines

Credits to: https://www.pokka.co/
Depending on a person's definition, a vending machine can be considered a franchise. A vending machine, such as a Pokka Vending Machine, is a good choice for someone who's new to owning a business and wants to gain experience quickly and as cost-effectively as possible.
Franchise Cost: In the range of S$13,000 for 1 machine for 1 year
7. Cheers

Credits to: https://cheers.com.sg/franchise/
While it may not be as well-known as 7-Eleven overseas, a Cheers Franchise is certainly a viable alternative to those looking to operate an affordable convenience store franchise in Singapore. Offering a competitive amount of food, beverages, amenities and services, it is worth considering for those who are looking for a convenience store franchise other than 7-Eleven.
Franchise Cost: Last reported to be from S$40,000 to S$200,000.
With the information and details of the 7 Cheapest Franchises in Singapore, you can now compare and start looking deeper into the different franchises that interest you before deciding on the perfect franchise!
Want To Know More? – Attend our Kumon Franchise Information Session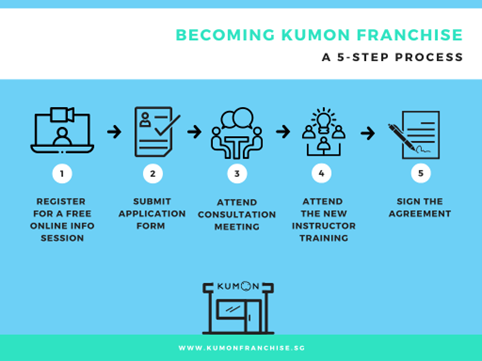 Interested in starting a franchise or need more information? Register for a non-obligatory Kumon Franchisee Information Session here. Who better to hear from than successful Franchisees and our Kumon franchise experts? Ask questions and find out what it takes to run your own business successfully.
Become a Franchisee today!
Attend A Kumon Franchise Information Session
After years of supporting and training Kumon franchise owners, we have mastered just about every issue, question or challenge you could possibly encounter. This is why we are offering a non-obligatory Franchise Information Session to cover whatever you need to know before you commit, such as:
Have all your questions answered at the orientation and find out if Kumon is the right fit for you.