Franchise opportunities have become an increasingly popular choice for aspiring entrepreneurs. The appeal lies in the proven business model, established brand recognition, and ongoing support offered by franchisors.
In this article, we will delve into the world of education franchises and explore their distinctive advantages over other types of franchise opportunities. Whether you are considering investing in a franchise or seeking to enter the education sector, understanding the unique benefits of what education franchises offer can be a game-changer for your entrepreneurial journey.
For those looking to invest in franchising, there are abundant opportunities across various industries. But if your heart is set on an education franchise, there are some distinct factors to keep in mind:
1. Purpose and Impact:
Franchises in the education industry serve a distinct purpose and have a significant impact on individuals and society.
Education franchises concentrate on cultivating and enhancing the potential of children, molding their intellect, and equipping them with knowledge and abilities.  The purpose of an education franchise is to create a favorable influence on children's lives and support their individual development and achievements.
2. Market Dynamics:
The education industry is a steadfast and consistent field that remains unaffected by market trends and economic fluctuations.

Despite changes in consumer preferences, the demand for quality education remains unwavering. As the population continues to expand, investing in education franchises is a lucrative option that offers stability and potential for growth.
3. Operational Requirements:
Running an education franchise requires a unique set of considerations that go beyond typical business management. It requires a deep understanding of curriculum development, student recruitment, teacher training, and maintaining high educational standards.
At Kumon Franchise, we pride ourselves on taking care of these complex factors and more, leaving our franchisees to focus solely on variable costs such as rent and salaries. By collaborating with us, our franchisees have the opportunity to make a meaning impact on our future generations while also achieving their business goals.
4. Social and Personal Fulfilment:
Pursuing an education franchise as a business venture can lead to an immensely rewarding and fulfilling experience. Not only does it provide an opportunity for franchise owners to enjoy personal success, but it also allows them to make a positive and significant impact on the lives of future generations.
While other franchises may offer entertainment or cater to consumer demands, none can quite match the level of satisfaction and fulfilment that comes with owing an education franchise.
Long-Term Growth and Potential:
The education industry has potential for growth and expansion.

Educational services are always in demand, and a franchise that can adapt to changing market dynamics is sure to succeed. The demand for quality education is steadily increasing, creating opportunities to open multiple franchise locations, expand into new markets, and diversify offerings. Compared to other industries, the education industry offers stable and long-term growth potential, driven by the growing need for education and skill development.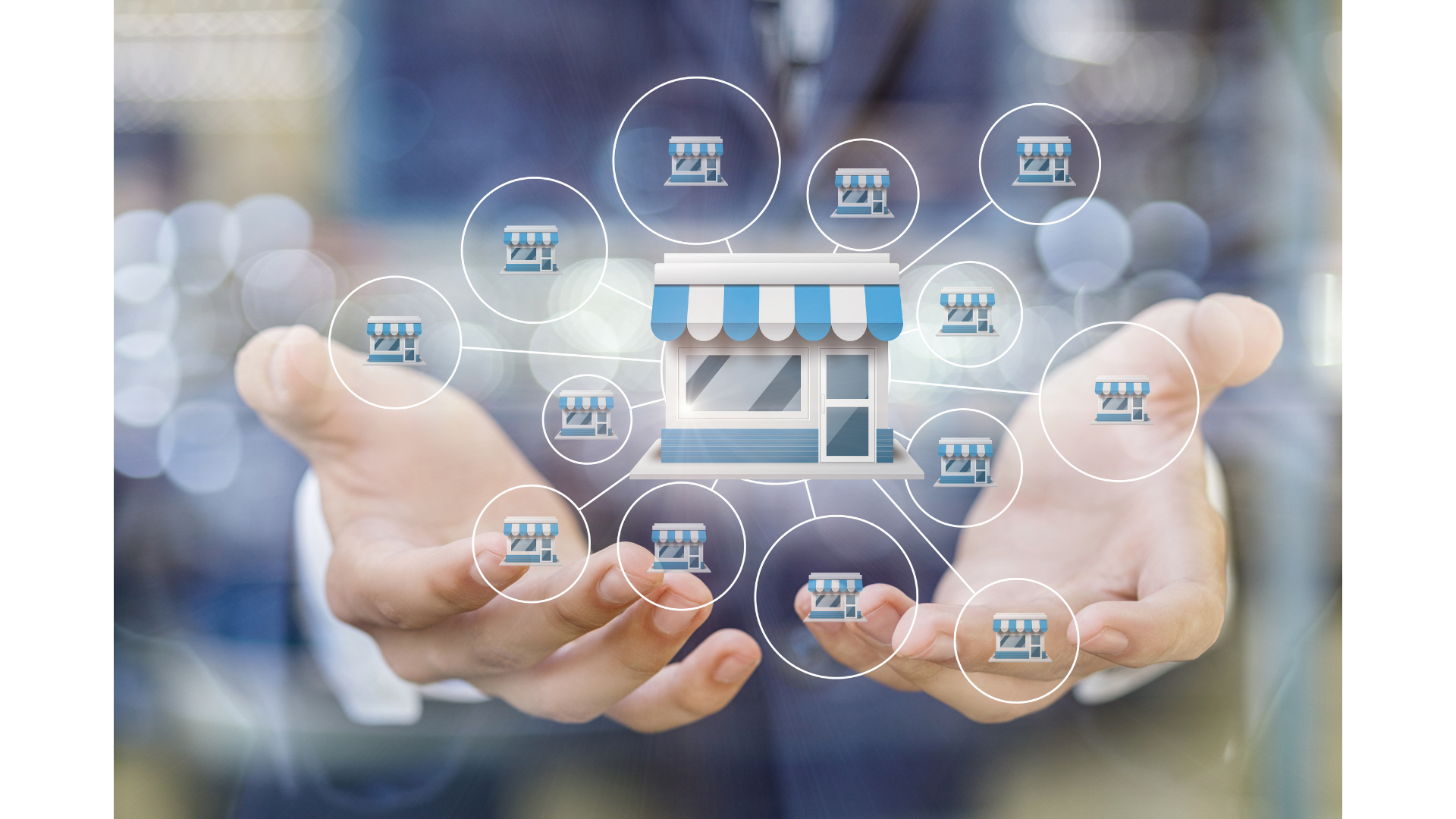 How to Succeed in the Education Franchise Industry?
To thrive in the education franchise industry, it is crucial to follow certain steps and strategies. Here are some key factors for you to consider:
Research your market:
Before investing in an education franchise, conduct comprehensive market research to identify the demand, competition, and potential target areas.
Understanding the market dynamics will help you make informed decisions and identify if franchising is the right choice for you.
Choose the right franchise model:
The education franchise model should align with your goals, values, and expertise. Consider factors such as the curriculum, teaching methodologies, support from the franchisor, and the overall brand reputation as well.
Build strong relationships:
A strong partnership with the franchisor is essential for ongoing support, guidance, and access to resources. Regular communication, participation in training programs, and leveraging the franchisor's expertise can significantly contribute to your success.
Have an effective marketing strategy:
A robust marketing plan helps to attract students and establish your brand presence in the local community. Utilising online and offline marketing channels, leveraging social media platforms, and creating partnerships with local organizations can help enhance your visibility.
Provide high-quality education services:
The quality of education you provide is a critical factor in the success of your franchise. Invest in qualified centre assistants, create a supportive learning environment, and continually assess and improve your instructional skills to meet the evolving needs of students.
An education franchise offers a unique blend of entrepreneurial opportunities, personal fulfilment, and social impact. The distinctive benefits, market dynamics, and potential for growth make education franchises an attractive choice for aspiring entrepreneurs.
Achieve Success with Kumon Franchise
By conducting thorough research, selecting the right franchise model, building strong relationships, implementing effective marketing strategies, and providing high-quality education services, you can position yourself for success in the thriving education franchise industry.
With Kumon Franchise, we give you the support and tools necessary to succeed as a Franchisee.
From market research to high-quality education services, our team of experts are here to help! Embrace the power of education and unlock the doors to a rewarding and impactful business venture.
Want to know more about owning your own education franchise? Kumon Franchise has a great opportunity for you!
Know More About Owning Your Own Education Franchise – Attend our Kumon Franchise Information Session Today!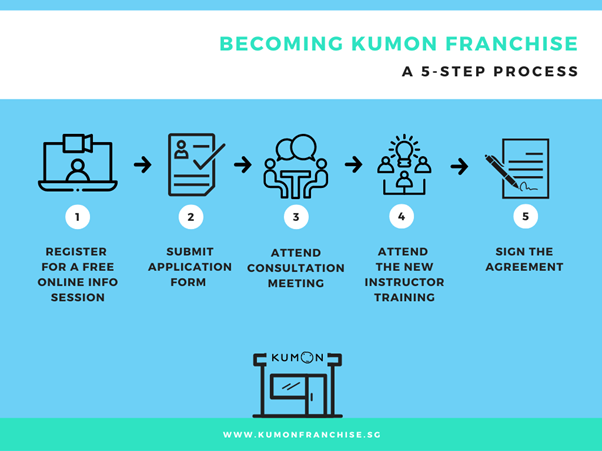 Interested in starting a franchise or need more information? Register for a non-obligatory Kumon Franchisee Information Session here. Who better to hear from than successful Franchisees and our Kumon franchise experts? Ask questions and find out what it takes to run your own business successfully.
Become a Franchisee today!
Attend A Kumon Franchise Information Session
After years of supporting and training Kumon franchise owners, we have mastered just about every issue, question or challenge you could possibly encounter. This is why we are offering a non-obligatory Franchise Information Session to cover whatever you need to know before you commit, such as:
Have all your questions answered at the orientation and find out if Kumon is the right fit for you.